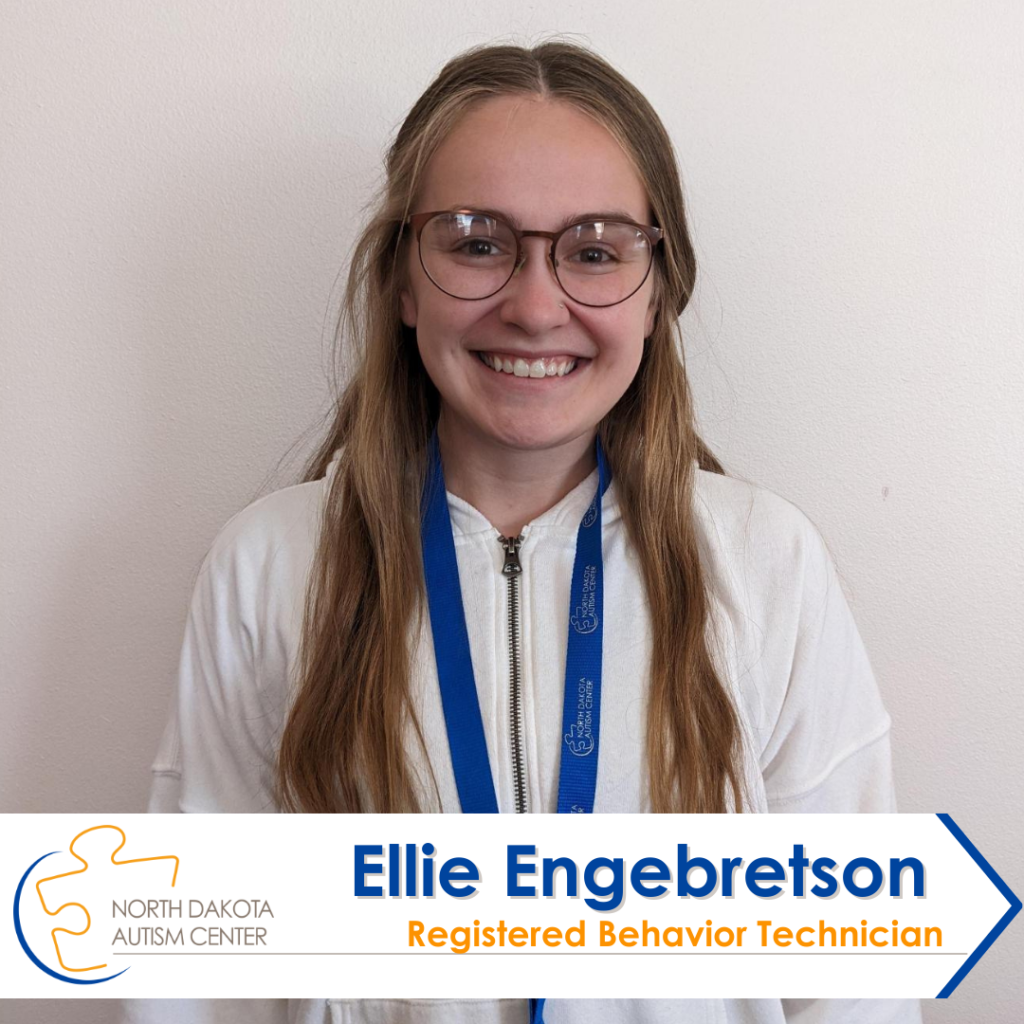 Staff Spotlight – Ellie Engebretson
How long have you worked at NDAC?
A little over a year
What is your favorite thing about working at NDAC?
Every day is different, no two days are the same! I also love how supportive, kind, and passionate my coworkers are. Everyone here at NDAC is amazing!
Describe your experience working at NDAC in one word.
Silly (we have fun here!)
What is your favorite memory from working at NDAC?
It is truly hard to pick just one! One of my favorite memories from working here is playing all sorts of imaginary games around the center with the kiddos!
What advice would you give to someone looking to work in your field?
Walk into each session with a fresh mind and a smile! Each session is completely different, positive mind = positive learning environment for you and your client!
What is your favorite part of living in the FMWF area?
There is always something to do! Coming from a small town, the best way to cure boredom involved walking around the local Walmart…
What are some of your favorite things to do outside of work?
Outside of work I enjoy reading, being outside, camping, and spending time with friends and family!
What is one thing about yourself that might surprise others?
I have five siblings, the oldest is 23 and the youngest is 4 years old! It is a very busy and loud house when we're all together!