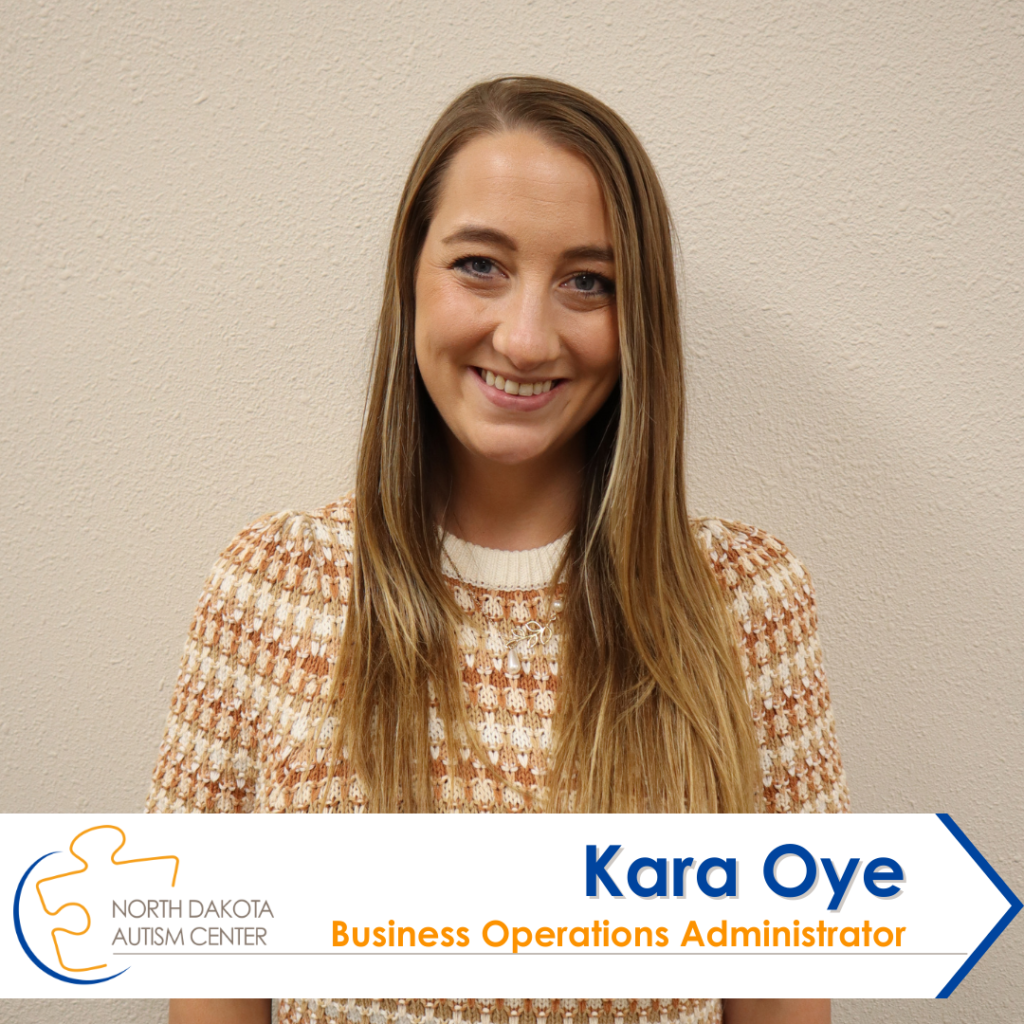 Staff Spotlight – Kara Oye
How long have you worked at NDAC?
4 Months
What is your favorite thing about working at NDAC?
All the great people I get to work with and seeing the impact we all have on so many lives is incredible!
If you could describe your experience working at NDAC in one word, what would it be?
Fabulous
What is your favorite memory from working at NDAC?
So far, the golf scramble is my favorite memory!
What advice would you give to someone looking to work in your field?
I would say be prepared to wear several different "hats" as every day is different than the previous one and you have to be prepared for so many different scenarios.
What is your favorite part of living in the FMWF area?
North Dakota sunsets and BISON NATION!!
What are some of your favorite things to do outside of work?
Hangout with my husband and 3 kids, you can find us doing anything that is outdoors.
What is one thing about yourself that might surprise others?
I am adopted.