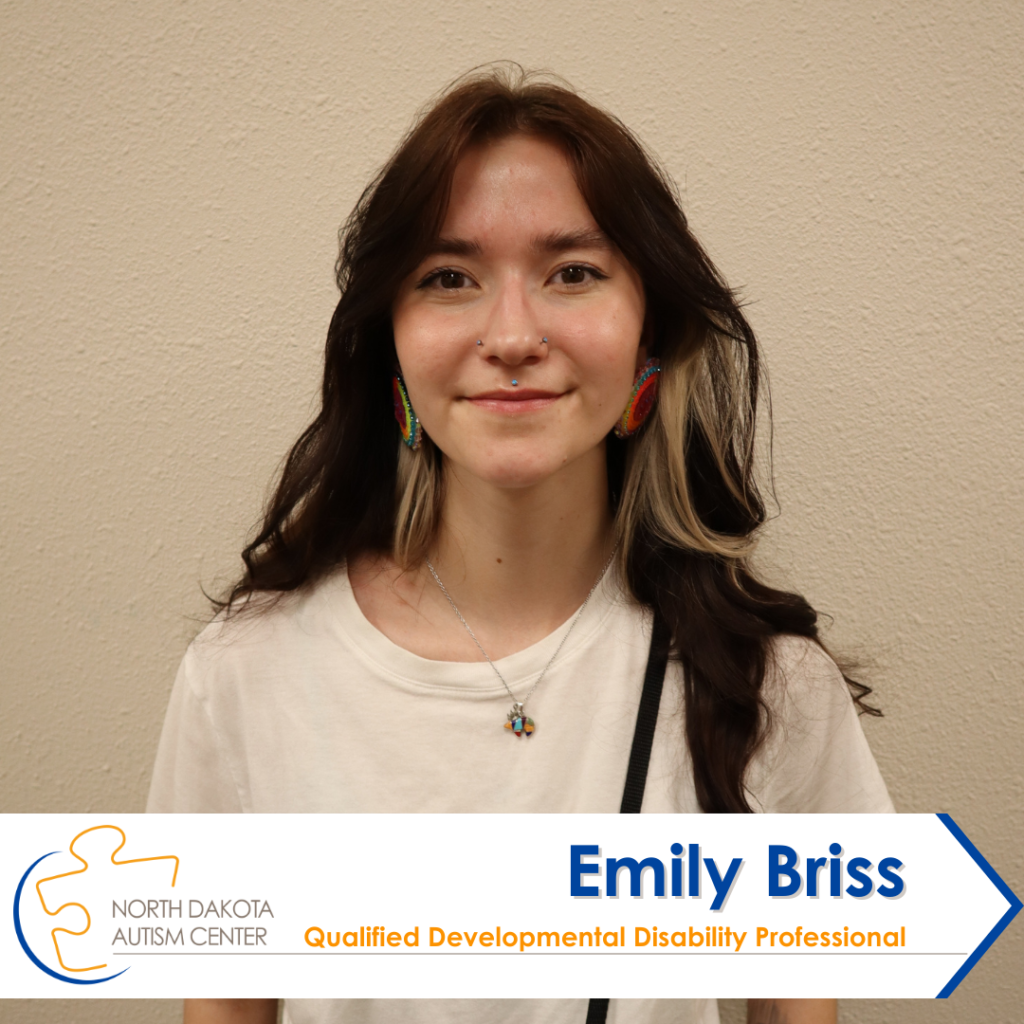 Staff Spotlight – Emily Briss
How long have you worked at NDAC?
Almost five months
What is your favorite thing about working at NDAC?
I enjoy working with individuals supported to ensure they are receiving the supports they need to be active members in their communities.
If you could describe your experience working at NDAC in one word, what would it be?
Exciting
What is your favorite memory from working at NDAC?
Getting the chance to work with both new individuals, as well as getting to reconnect with those I have known previously.
What advice would you give to someone looking to work in your field?
Take a chance and say yes to new experiences, even if you are nervous. The field is full of friendly faces who want to support you.
What is your favorite part of living in the FMWF area?
The wide spread of disabilities agencies who all collaborate with one another to provide individuals with comprehensive supports. The FMWF area is also a friendly community who are accepting of others despite their differences.
What are some of your favorite things to do outside of work?
I enjoy hiking, painting, and spending time with my friends, family, and bulldog.
What is one thing about yourself that might surprise others?
I listen to heavy metal music and owned pet rats from the ages of 8 to 22.