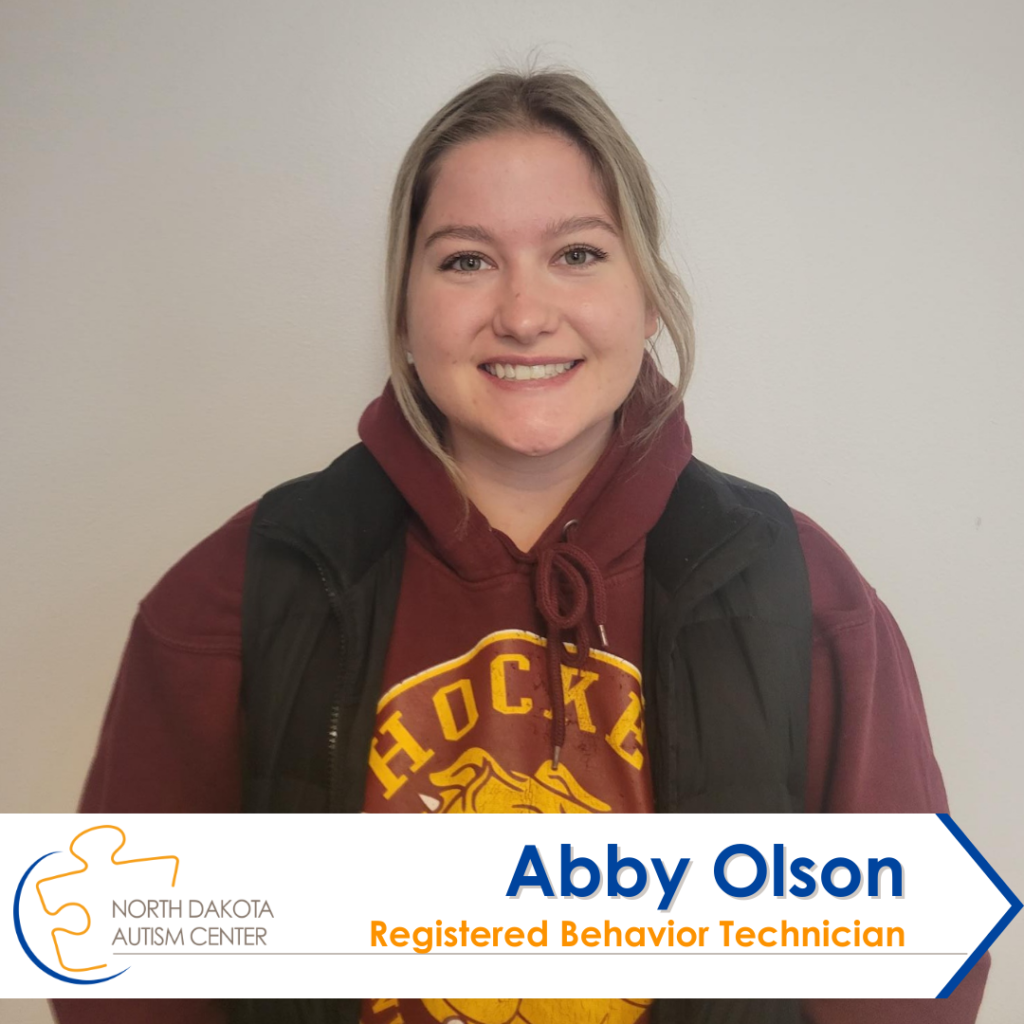 Staff Spotlight – Abby Olson
How long have you worked at NDAC?
Over 7 months
What is your favorite thing about working at NDAC?
My favorite thing about working for NDAC is the impact that I have on the clients and families. Each day is an opportunity for us to work towards our goals and seeing the progress is so rewarding!
If you could describe your experience working at NDAC in one word, what would it be?
Growth
What is your favorite memory from working at NDAC?
It's so hard to pick just one, but my favorite memory would have to be when summer first started and all the kids got so excited to hangout with their friends every day!
What advice would you give to someone looking to work in your field?
My advice would be to have an open mind always and try to understand the different tasks, emotions, and situations that your client may be going through.
What is your favorite part of living in the FMWF area?
My favorite part would be the variety of things to do, eat, and see!
What are some of your favorite things to do outside of work?
I love hanging out with my friends of going to my gym! Evolution Fitness is where I train at for powerlifting!
What is one thing about yourself that might surprise others?
I feel like there are quite a few things that could surprise some others, but one thing would be that I have gotten the same blizzard from Dairy Queen ever since I was little. An M&M blizzard with coco fudge is my go-to!