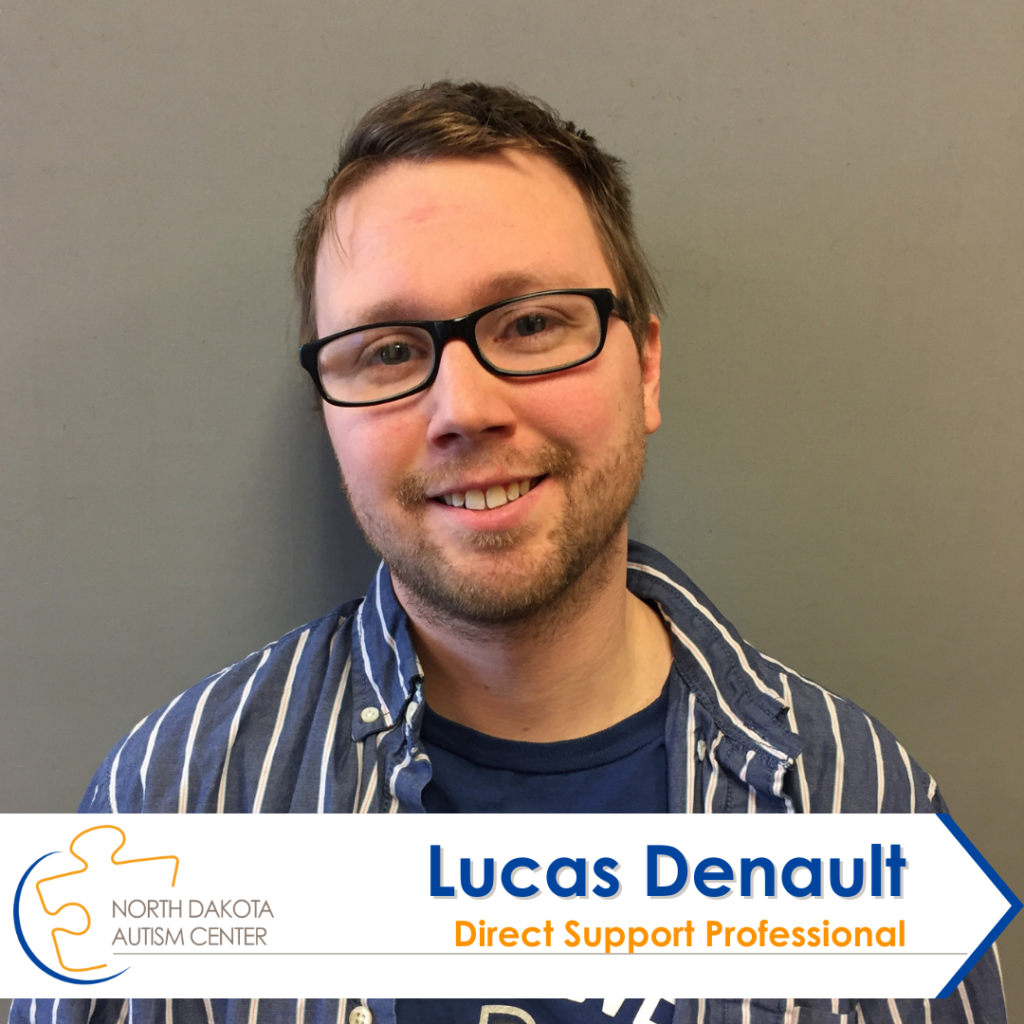 Staff Spotlight – Lucas Denault
How long have you worked at NDAC?
4 years
What is your favorite thing about working at NDAC?
Amazing staff, flexible hours, and wonderful families and consumers
If you could describe your experience working at NDAC in one word, what would it be?
Growth
What is your favorite memory from working at NDAC?
Talking Dragon Ball Z and Star Wars with a consumer of mine multiple times!
What advice would you give to someone looking to work in your field?
Be patient and open to suggestions
What is your favorite part of living in the FMWF area?
Affordability, hard-working people and relaxed atmosphere
What are some of your favorite things to do outside of work?
Gaming, watching streaming shows, reading novels/comings/graphic novels and exercising
What is one thing about yourself that might surprise others?
I have an appreciation for musical theater and plays!