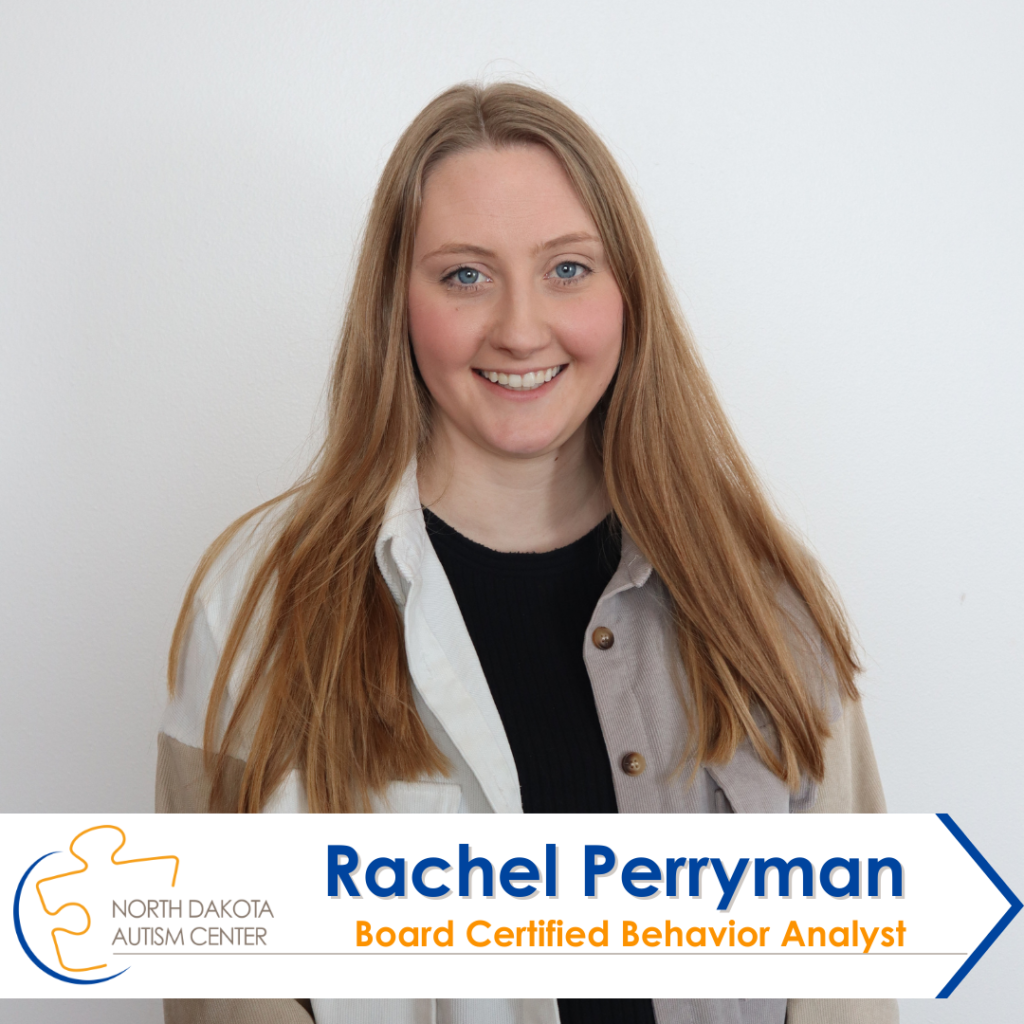 Staff Spotlight – Rachel Perryman
How long have you worked at NDAC?
6.5 years
What is your favorite thing about working at NDAC?
My favorite thing about working at NDAC is seeing the skills our clients are learning through their time in ABA therapy and generalizing those skills to their day-to-day lives.
If you could describe your experience working at NDAC in one word, what would it be?
Collaborative! We work as a team and include our clients, families, staff members, schools, and other therapies to create a multi-disciplinary approach to therapy!
What is your favorite memory from working at NDAC?
It brings me so much joy when the clients are having the time of their lives during their sessions with their behavior therapists!
What advice would you give to someone looking to work in your field?
Be comfortable stepping outside of your comfort zone! The sillier and more energetic you can be, the happier and more fun the kids have!
What is your favorite part of living in the FMWF area?
I love the close-knit community that the FMWF area offers!
What are some of your favorite things to do outside of work?
I enjoy spending time with my family and friends, taking walks with my dog, painting, reading, taking care of my indoor plants, and starting a vegetable garden.
What is one thing about yourself that might surprise others?
I am a big fan of spicy food and love trying food at any spice level!