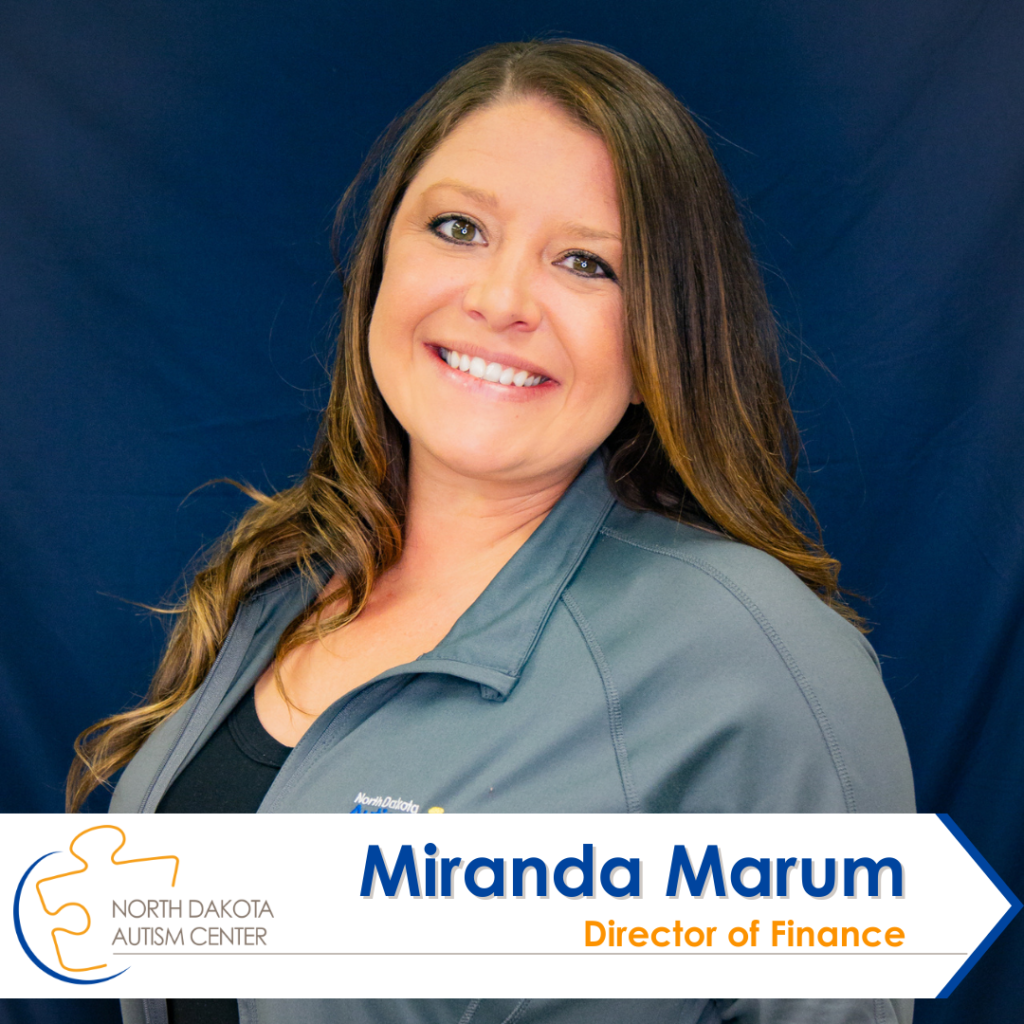 Staff Spotlight – Miranda Marum
How long have you worked at NDAC?
9 years in October
What is your favorite thing about working at NDAC?
I absolutely LOVE our mission! I believe NDAC's mission drives us to continue to provide excellence and grow in areas we see a need in our community.
If you could describe your experience working at NDAC in one word, what would it be?
Challenging but incredibly rewarding!
What is your favorite memory from working at NDAC?
I have so many AuSome memories after all of these years! One that sticks out and still makes me smile; this is when all of NDAC was in one building (In Home, Behavior, Day Program, and the Puzzle Place). We were pretty much busting at the seams. Our coffee maker had made its last pot of coffee and was not able to recover. One of the parents of a client overheard that our coffee pot was out of commission and went right to the store after dropping off his kiddo and came back with a brand new one. He knew we needed the caffeine! It was wonderful to feel the support from the family as we are the ones providing the support.
What advice would you give to someone looking to work in your field?
Working in the Finance Department for a non-profit can be a bit hectic. I have a small team that works account payable and receivable, claims submissions, insurance appeals/denials, authorizations, the list goes on. We power through all of the challenges for our clients and families! As Dee, team member on the Finance Team, says "One line item at a time." Attention to detail is key!
What is your favorite part of living in the FMWF area?
Big city with a small-town feel. I always run into someone I know wherever I go! There is always family friendly activities going on in the community which we definitely take advantage of.
What are some of your favorite things to do outside of work?
Outside of work I like to stay active playing sports! I also enjoy coaching my daughter's activities. I enjoy attending concerts and sporting events! Also, I LOVE to travel! Really anything that includes my friends and family 🙂
What is one thing about yourself that might surprise others?
I have webbed toes!