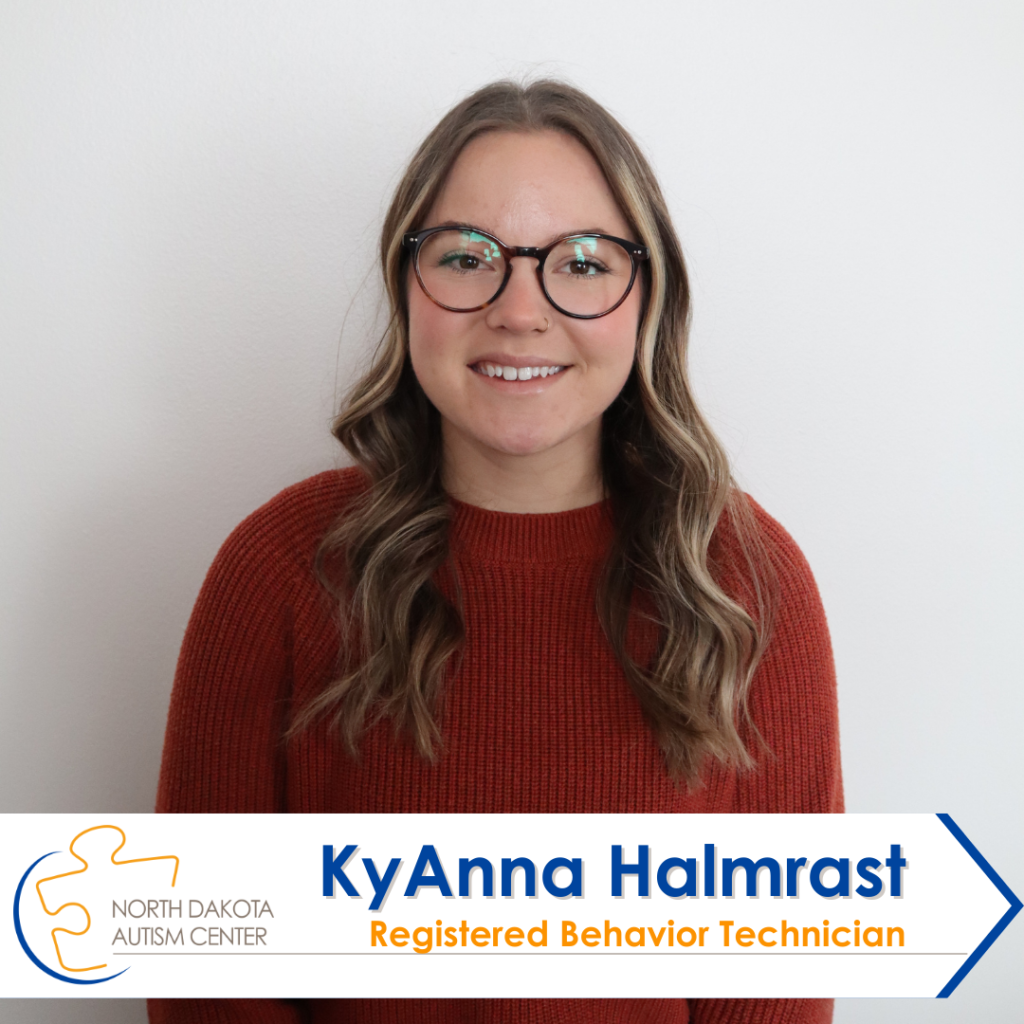 Staff Spotlight – KyAnna Halmrast
How long have you worked at NDAC?
7 months
What is your favorite thing about working at NDAC?
My favorite thing about working at NDAC is the community we have. NDAC feels like a family and it is a very warm and welcoming place to work at!
If you could describe your experience working at NDAC in one word, what would it be?
Exciting! Everyday there is something new and you never know what you will end up doing.
What is your favorite memory from working at NDAC?
It is hard to pick just one memory but I would have to say watching the clients learn new skills and watching them be proud of themselves!
What advice would you give to someone looking to work in your field?
I would say to be patient and open-minded but also be willing to have fun and get on the same level of excitement with your client!
What is your favorite part of living in the FMWF area?
I love all the events that happen and how nice everyone is.
What are some of your favorite things to do outside of work?
I love anything outdoors, going to the lake, reading, and hanging out with friends and family.
What is one thing about yourself that might surprise others?
I love plants and my room looks like a jungle but I keep getting more plants despite not having any more room!