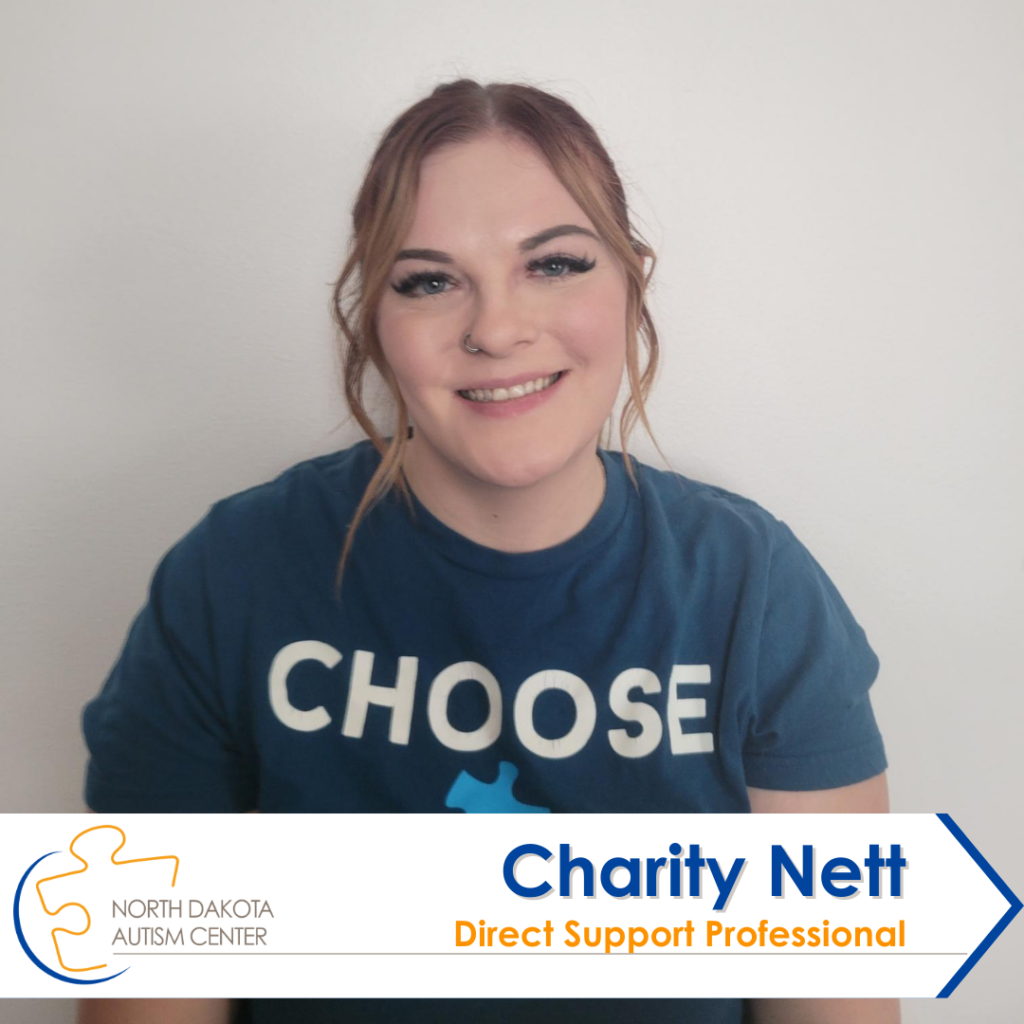 Staff Spotlight – Charity Nett
How long have you worked at NDAC?
6 months
What is your favorite thing about working at NDAC?
Supporting the individuals we serve as they work on a goal and seeing them make progress.
If you could describe your experience working at NDAC in one word, what would it be?
Exciting
What is your favorite memory from working at NDAC?
Being an intern in the In-Home department at NDAC and getting the chance to be a DSP after!
What advice would you give to someone looking to work in your field?
You have to have patience and a lot of understanding, as each individual you work with is unique.
What is your favorite part of living in the FMWF area?
I'm close to family and friends
What are some of your favorite things to do outside of work?
Go to the lakes, spend time with my dogs, and go to Suite Shots
What is one thing about yourself that might surprise others?
I used to live in Guam when I was 10 years old!