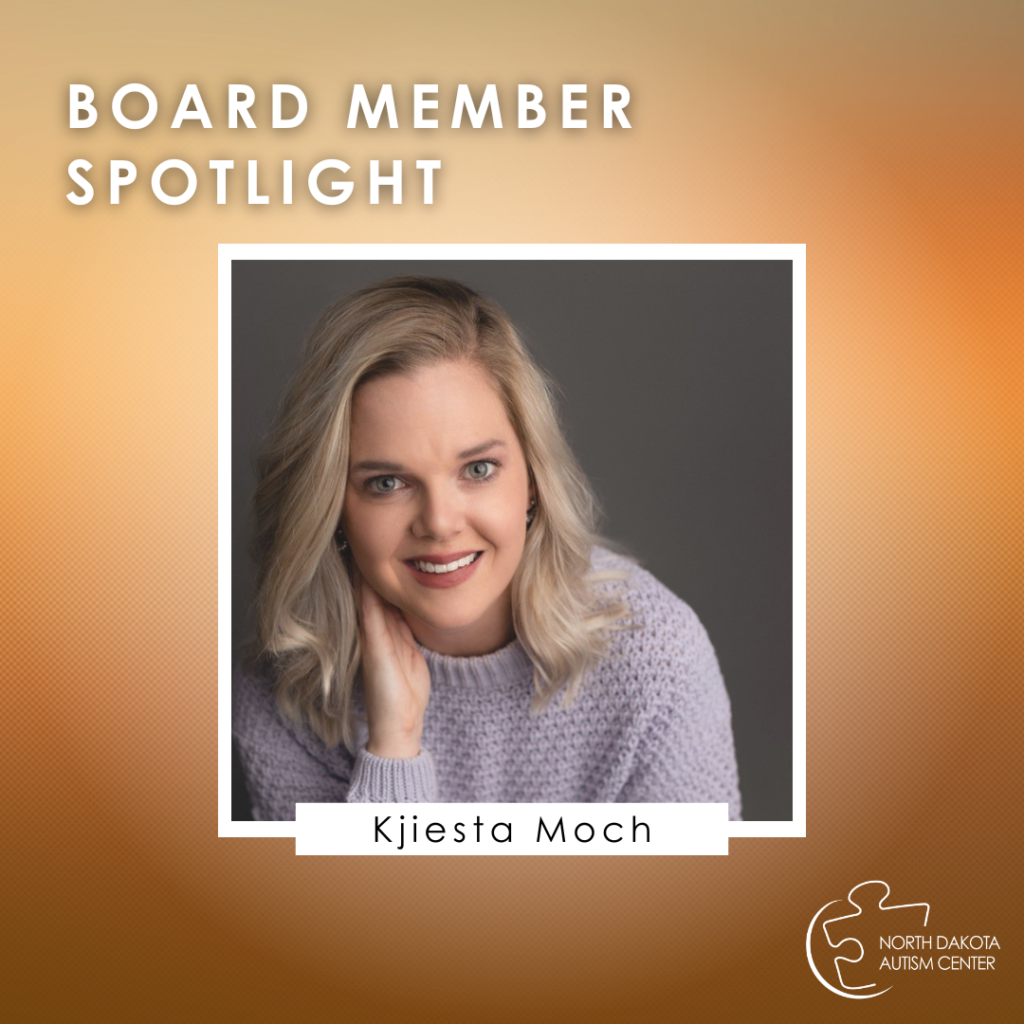 Board Spotlight – Kjiesta Moch
BOARD MEMBER SPOTLIGHT – Meet our treasurer, Kjiesta Moch! 
Minot native, University of North Dakota graduate, wife and mother of two, Kjiesta lives to serve and lead by example. She is married to Jason and has two children, Charlotte and Jamison, who are the motivation for most decisions in her life. She works full time as an office manager at Core Health in Fargo, is a top leader at LimeLife by Alcone and is a cycling instructor at Fargo CycleBar. Kjiesta also volunteers on the social media team at her local church, Prairie Heights, and serves as a site director with BIO Girls at Prairie Heights. Kjiesta is excited to serve on the NDAC Board and continue to fulfill the mission through the community and state.
Thank you for supporting NDAC, Kjiesta!