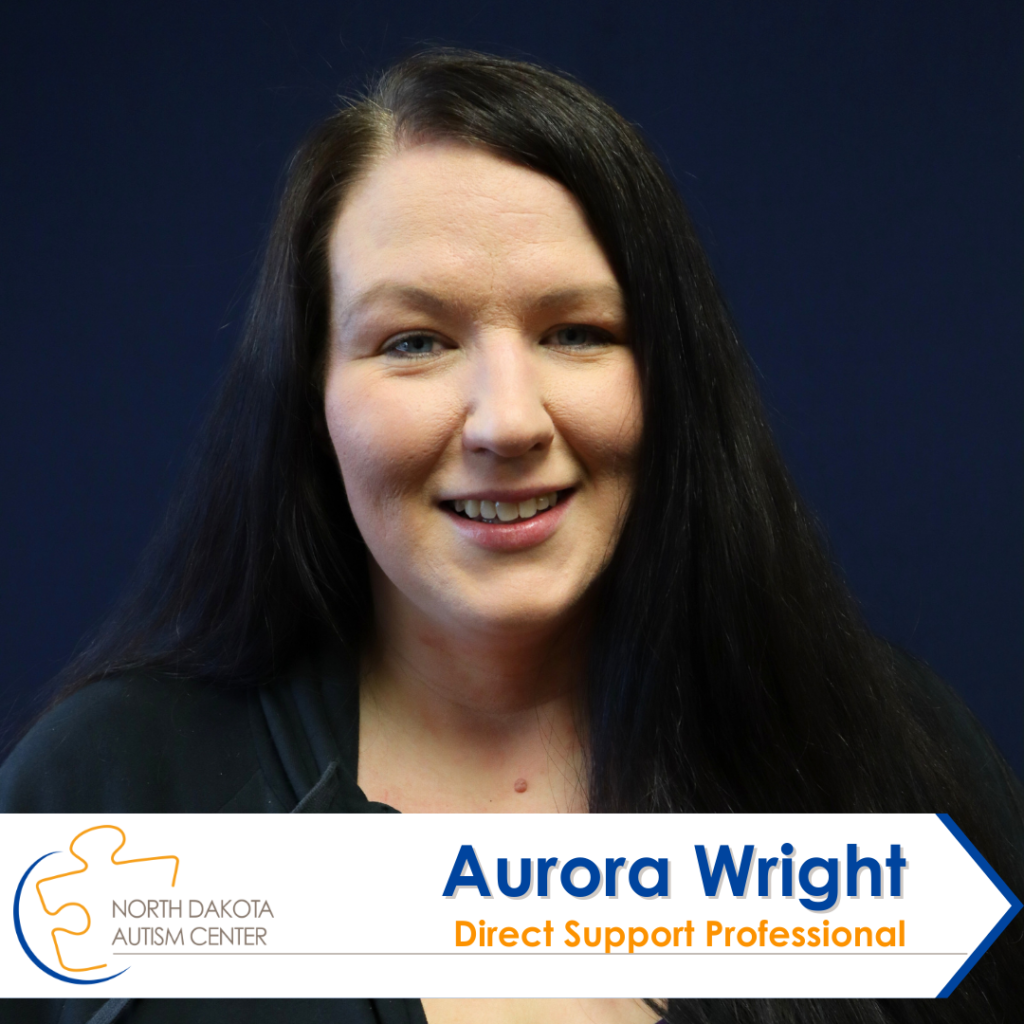 Staff Spotlight – Aurora Wright
How long have you worked at NDAC?
Almost 6 years
What is your favorite thing about working at NDAC?
The individuals I support! I really feel like I have become part of the family and part of the lives of "my kiddos". As much as I set out to "change their lives", I feel like they just keep changing mine.
Describe your experience working at NDAC in one word.
FUN! We are always getting out in the community, finding new things to do, getting some fresh air and spending time together.
What is your favorite memory from working at NDAC?
There are obviously too many to share, but if I had to pick one, I would say celebrating New Years Eve out of town! We went to a Sea Quest Exhibit, walked through several malls, had yummy food, and went swimming. It was so happy and chill. We listened to good tunes, sang loudly! American Idol, here we come – it was an exciting trip!
What advice would you give to someone looking to work in your field?
Be ready to change the world. Truly, this job gives so many opportunities to learn and grow, I don't think I'll ever "arrive"! But I do know, we have awesome teams, goals, and individuals we support, so you're guaranteed to make a difference! I'm a huge advocate for kids who just want to be kids, and participate, be seen and loved, right where they're at. I believe that's what we do here.
What is your favorite part of living in the FMWF area?
The summer!!! Fresh country air at our fingertips, so many biking paths or cool spots to walk.
What are some of your favorite things to do outside of work?
Play outside, go horseback riding, splash in the pool, wade in the lakes, BBQ, and visit with family and friends.
What is one thing about yourself that might surprise others?
I'm really quiet sometimes and need time to myself to recharge! You may never know if you met me, ha!