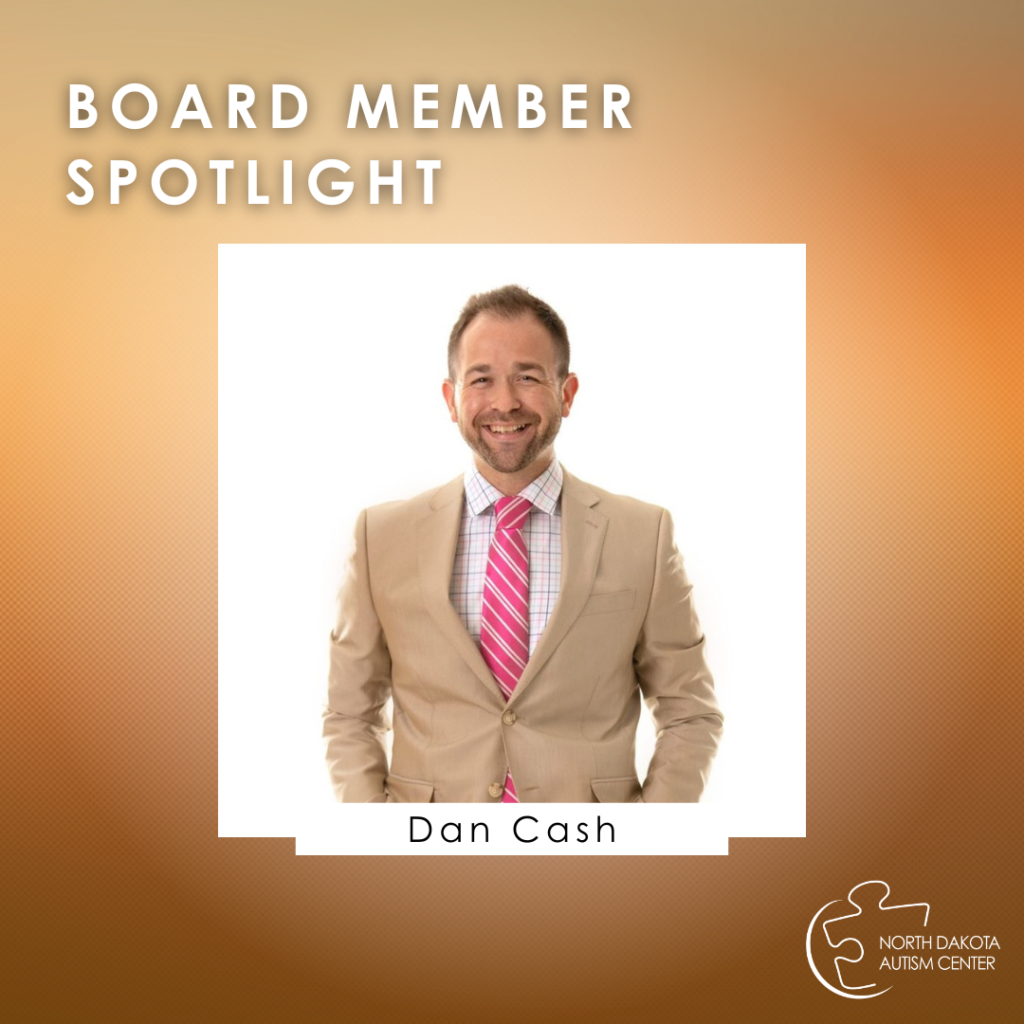 Board Spotlight – Dan Cash
BOARD MEMBER SPOTLIGHT – Meet Dan Cash! 

Dan is the Vice President and Market Manager at MWC Advertising Fargo-Moorhead. A Michigan native, he moved to Fargo in 2013 to become the General Sales Manager at MWC and met his now wife shortly after. On the weekend of their wedding in 2015, NDAC also happened to be hosting their AuSome Evening event. Within weeks, a partnership between MWC and NDAC was developed through Dan's conversations with Darcy.

Dan officially joined the board in January 2022, but has been a supporter of NDAC for years. He appreciates that NDAC is respected in our community, puts the families above everything, and is very mission-focused. Dan considers being on NDAC's board to be one of the more important things that he does. His wife Kayla is also a strong supporter of NDAC, and they both care deeply about it. 

Thank you for your support of NDAC, Dan!