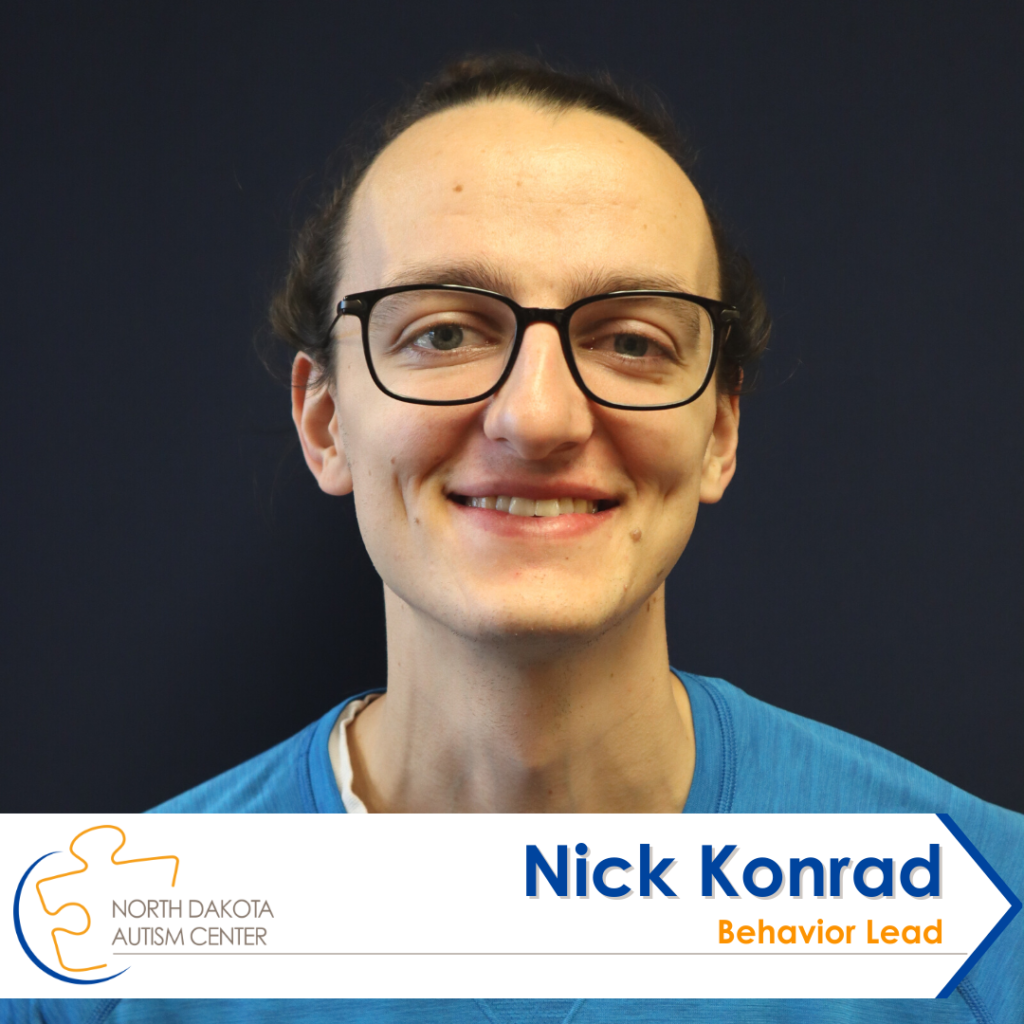 Staff Spotlight – Nick Konrad
How long have you worked at NDAC?
A little over a year
What is your favorite thing about working at NDAC?
Seeing all of the progress that the kids we serve make. No two days are the same and that helps making each and every day fun and exciting.
Describe your experience working at NDAC in one word.
Rewarding
What is your favorite memory from working at NDAC?
The first client I worked with recently graduated from NDAC and being a part of their progress was and always will be a highlight of my time being an RBT here.
What advice would you give to someone looking to work in your field?
Don't be afraid to make mistakes! It takes time to get everything down that is taught in training but there will be a moment where a switch will flip, and it'll be smooth sailing from there.
What is your favorite part of living in the FMWF area?
All the different kinds of restaurants, I'm quite the foodie.
What are some of your favorite things to do outside of work?
Play video games, spend time with my dog and cat or just lay around on the couch and watch a good TV show or movie.
What is one thing about yourself that might surprise others?
I have a tattoo of a banana riding a skateboard 🙂 I'm also a huge Ohio State Buckeyes fan!