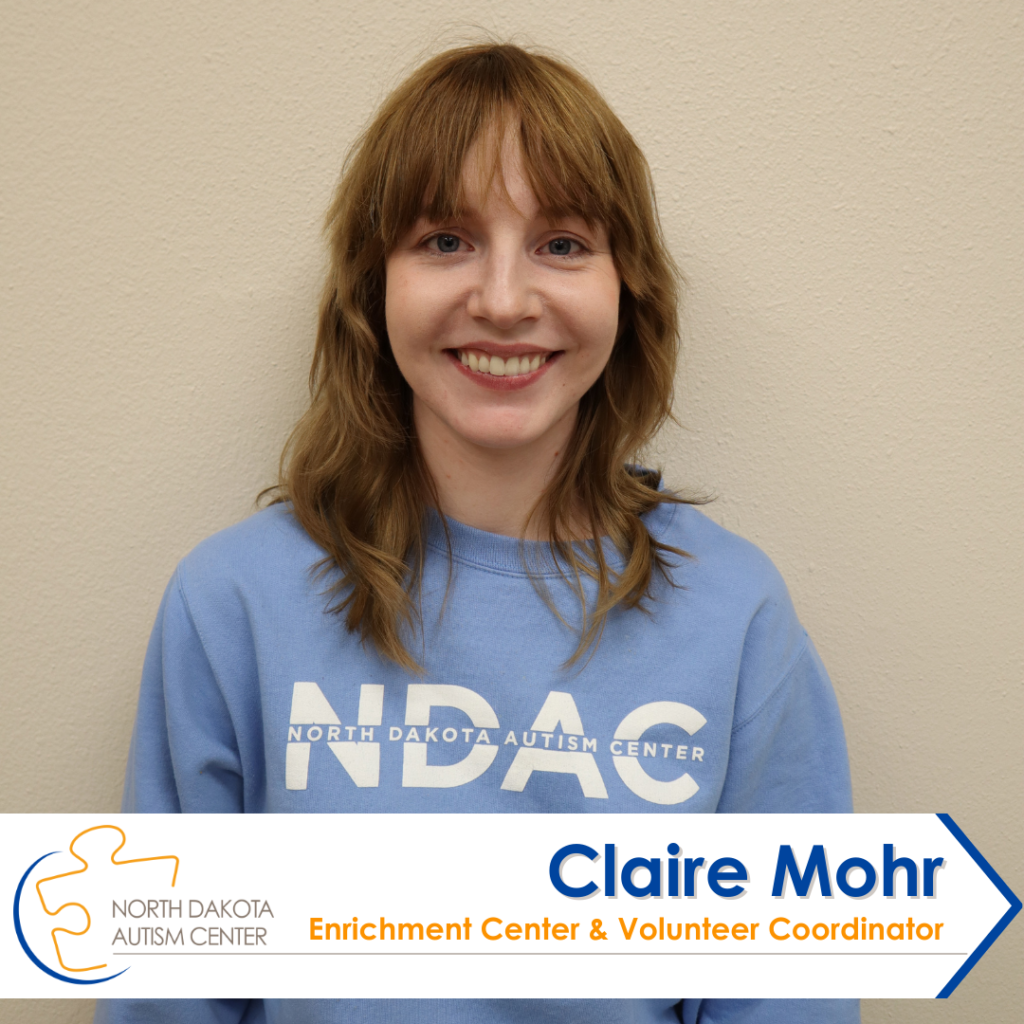 Staff Spotlight – Claire Mohr
How long have you worked at NDAC?
7 months
What is your favorite thing about working at NDAC?
Working alongside so many amazing and passionate people and getting to bring a variety of fun opportunities to clients and the public.
Describe your experience working at NDAC in one word.
Invigorating!
What is your favorite memory from working at NDAC?
Nearly every time the Dungeons & Dragons club meets, it's really fun to watch participants find something they like and go all out!
What advice would you give to someone looking to work in your field?
Always be ready to learn and get messy!
What is your favorite part of living in the FMWF area?
Learning about all the cool opportunities to be involved in the community, from farmers markets to new restaurants, there's always something to do and something new to check out.
What are some of your favorite things to do outside of work?
Crochet, fencing, cooking, and hiking.
What is one thing about yourself that might surprise others?
I've crocheted about 10 sweaters and cardigans!