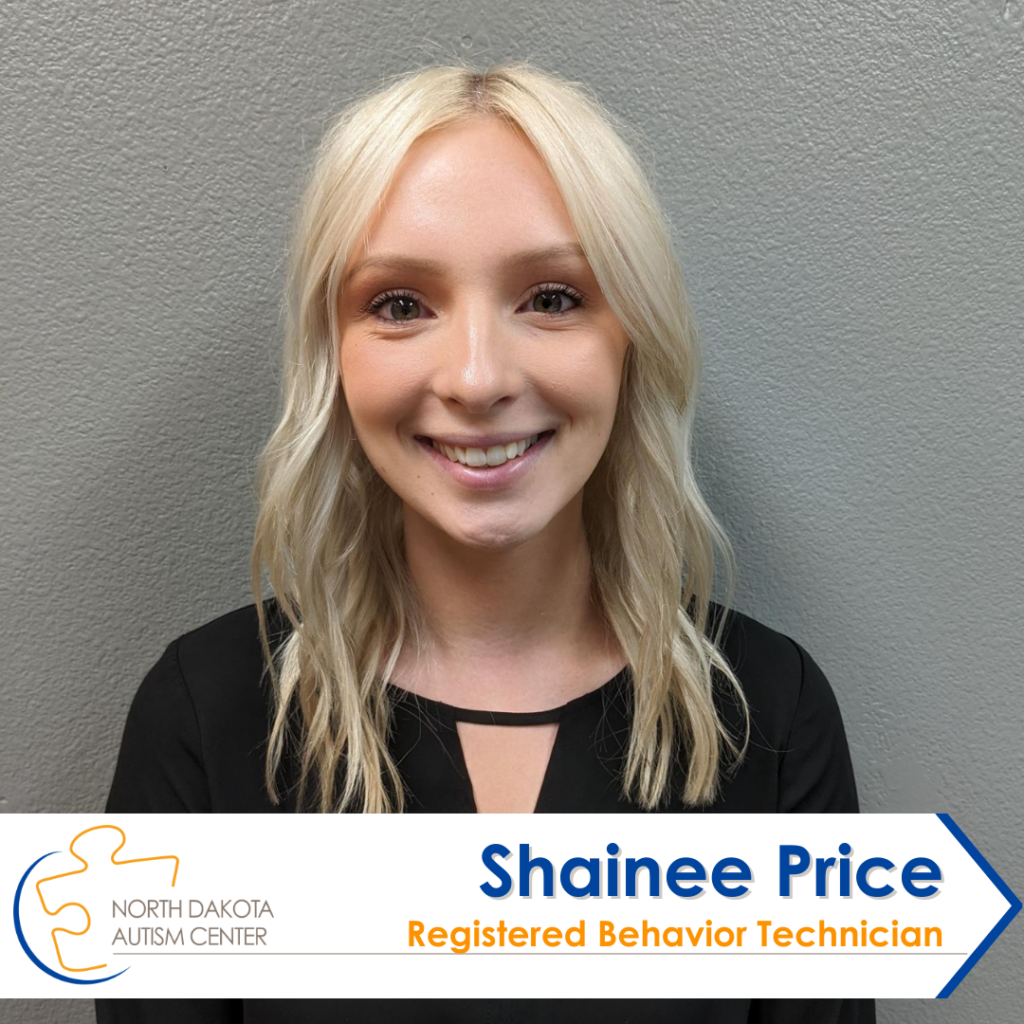 Staff Spotlight – Shainee Price
How long have you worked at NDAC?
Since May 2022
What is your favorite thing about working at NDAC?
There are so many things that I love about working at NDAC. Every one of my coworkers and clients are amazing! The company as a whole is great to work for and I am very thankful to work for such a wonderful place and to be surrounded by such great people.
Describe your experience working at NDAC in one word.
Meaningful
What is your favorite memory from working at NDAC?
This is tough to answer. I honestly don't think that I could pick just one. I have so many great memories. Seeing client "wins" and progress means so much to me. Along with that, all the laughs, fun, and stories we share together is something I will never forget.
What advice would you give to someone looking to work in your field?
There will be times that will challenge you, but don't let that stop you. You will grow so much and amaze yourself with what you can do and where you will go. Push yourself to do and be better each and every day. At times you may not feel like you are making an impact, but I promise that you are. You are a part of someone's journey and are changing their life in the best way possible. Being in this job and field is completely worth it. Seeing clients' progress, wins, and sharing laughs, memories, and fun with them makes it all worth it.
What is your favorite part of living in the FMWF area?
While I grew up in the area, I moved away for college. That experience made me realize how much I missed and enjoyed the FMWF area. The people here are so nice and we're able to come together as a community to support one another. Along with that, there are so many different fun things to go out and do.
What are some of your favorite things to do outside of work?
Spending time with my family and friends is important to me and something that I love. Playing and snuggling with my puppy, Milo, is definitely one of my favorite things to do. Going to the gym and doing yoga are also great hobbies of mine.
What is one thing about yourself that might surprise others?
I recently graduated from the University of North Dakota in December of 2022 with a B.S. in Psychology, B.S. in Rehabilitation & Human Services, and a Behavioral Health certificate. While in college, I was a part of the Gamma Phi Beta sorority and served as the Public Relations Vice President and Ritual Chair.