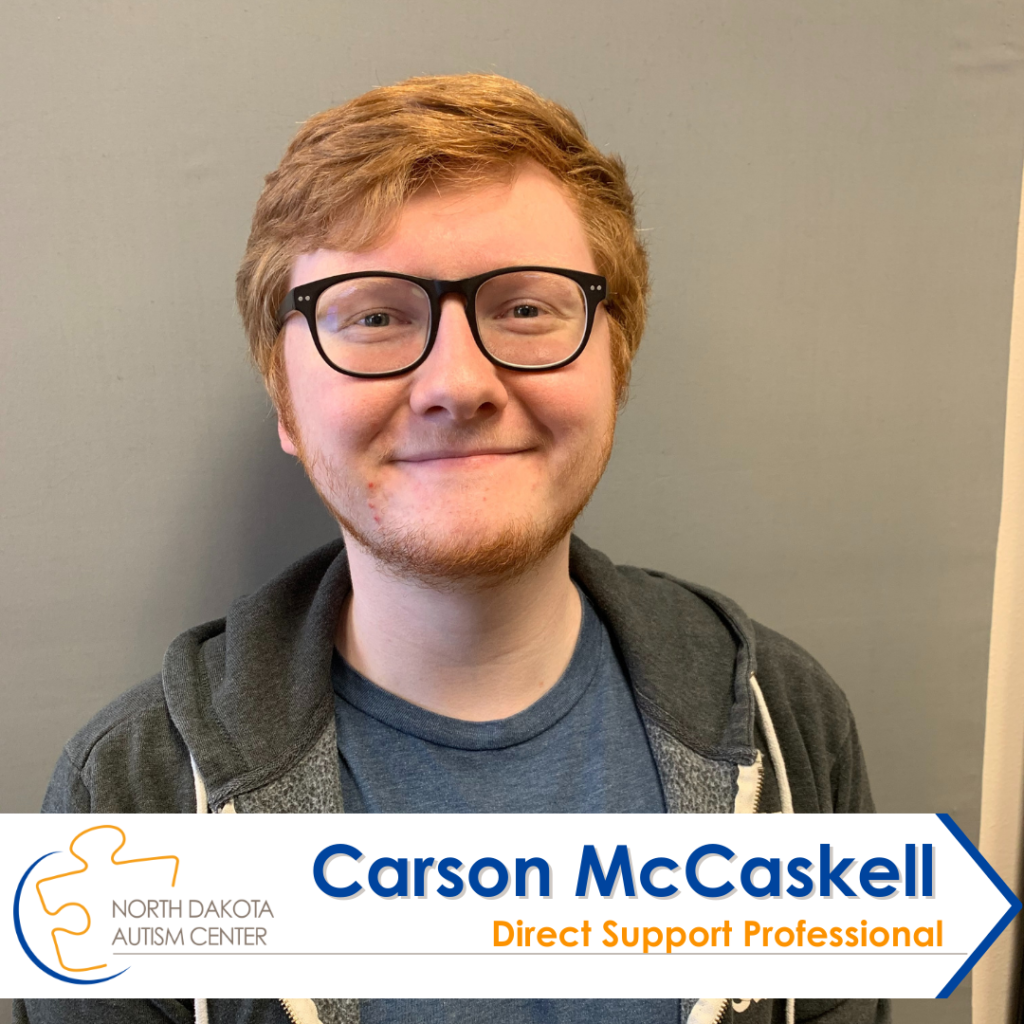 Staff Spotlight – Carson McCaskell
How long have you worked at NDAC?
Since May 2020
What is your favorite thing about working at NDAC?
Not only do I get to work with some amazing clients and staff, but it also is helping me build support and communication skills I need for my future as a teacher.
Describe your experience working at NDAC in one word.
Supportive
What is your favorite memory from working at NDAC?
Hearing that one of my clients would not stop asking/talking about me to their family. It really reassured me that I was in the right field.
What advice would you give to someone looking to work in your field?
Do not be afraid to ask questions! To provide the best support, it's important to know what is expected and needed of you.
What is your favorite part of living in the FMWF area?
There's plenty to do and opportunities to support the community. The people are also very friendly!
What are some of your favorite things to do outside of work?
I love to cook, play video games, nap, and hang out with friends.
What is one thing about yourself that might surprise others?
One of my favorite genres of music is late 90's – early 2000's rock/hard rock.