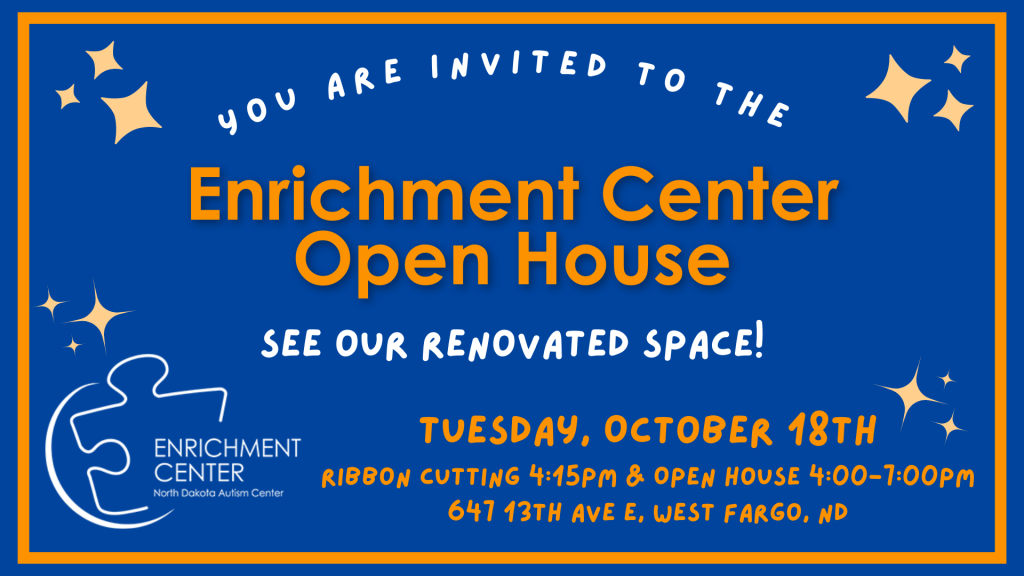 NDAC Opens Enrichment Center to Public
The North Dakota Autism Center, Inc. (NDAC) is holding an open house on Tuesday, October 18th to celebrate their newly renovated Enrichment Center space. This event is open to the public, and will include a ribbon cutting with the FMWF Chamber of Commerce. NDAC also plans to open their Enrichment Center to the public in October, after piloting the program with their own clients, staff, and families for over a year.
In an effort to provide opportunities for individuals and families in our community, NDAC created the Enrichment Center. This is a place where families can build connections in the community in a safe and welcoming environment. The NDAC Enrichment Center is a free program that provides opportunities for individuals and their caregiver to participate in a variety of different activities, such as arts & crafts, cooking classes, games, community outings, and more.
The primary goal of the NDAC Enrichment Center is to create an inclusive, safe, and engaging environment for people of all abilities. It provides a place for participants to socialize, make friends, and make connections in the community. By creating this program, NDAC hopes to provide more opportunities for the families in the Fargo-West Fargo-Moorhead area.