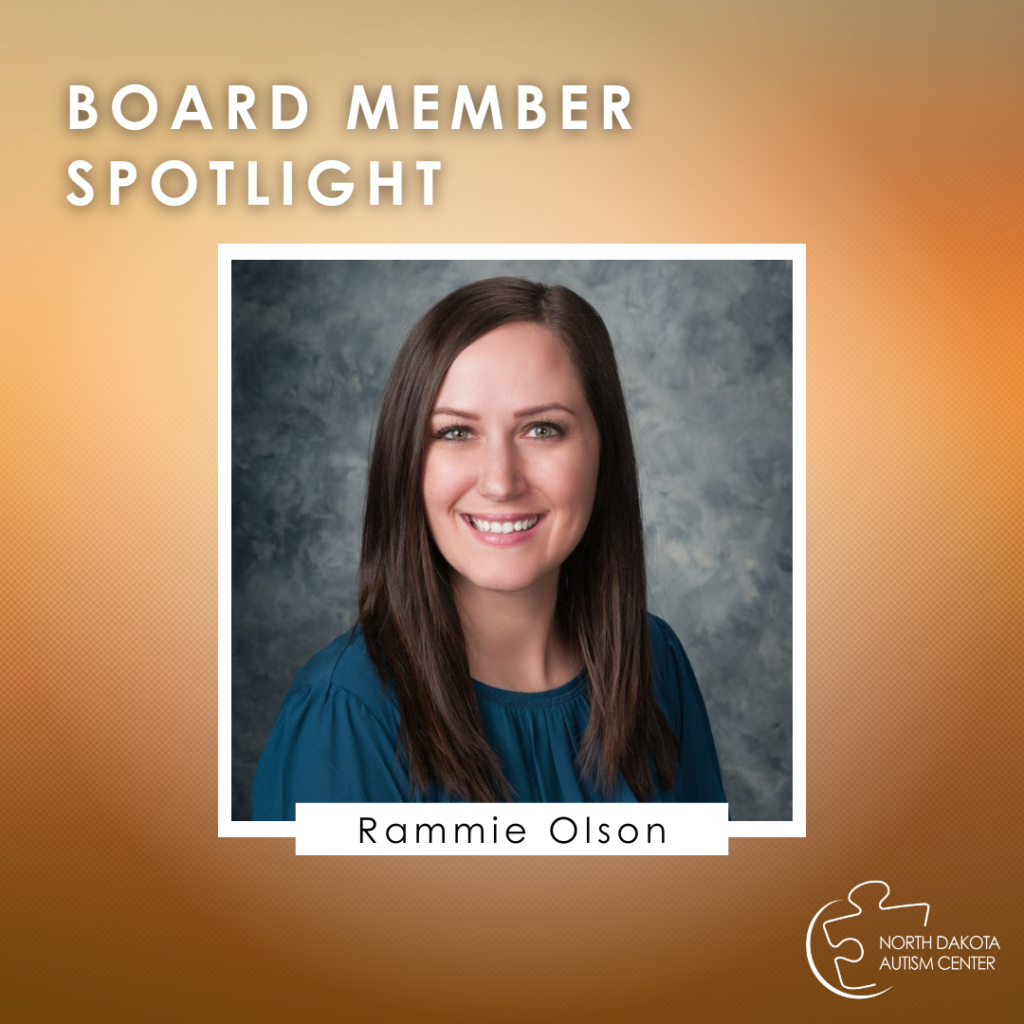 Board Spotlight – Rammie Olson
BOARD MEMBER SPOTLIGHT – Meet Rammie Olson, the Chair of our Board of Directors! 
Rammie has served on NDAC's board since April 2019 and brings a wealth of experience in non-profit work. She is currently a Business Banker at Bremer Bank and has a passion for giving back and serving others. Rammie is a graduate of the 2015 United Way Women's Leadership Program, 2020 graduate of the Chamber Leadership Program, and 2022 graduate of the North Dakota Women's Business Center Leadership Program.
In her free time, Rammie works on building relationships, traveling to see family in Florida, attending volleyball games, and hanging out with those she loves, including her two beautiful children. Rammie is excited to help lead the NDAC team and support the mission of empowering and enriching the lives of all individuals. 
Thank you for all you do for NDAC, Rammie!